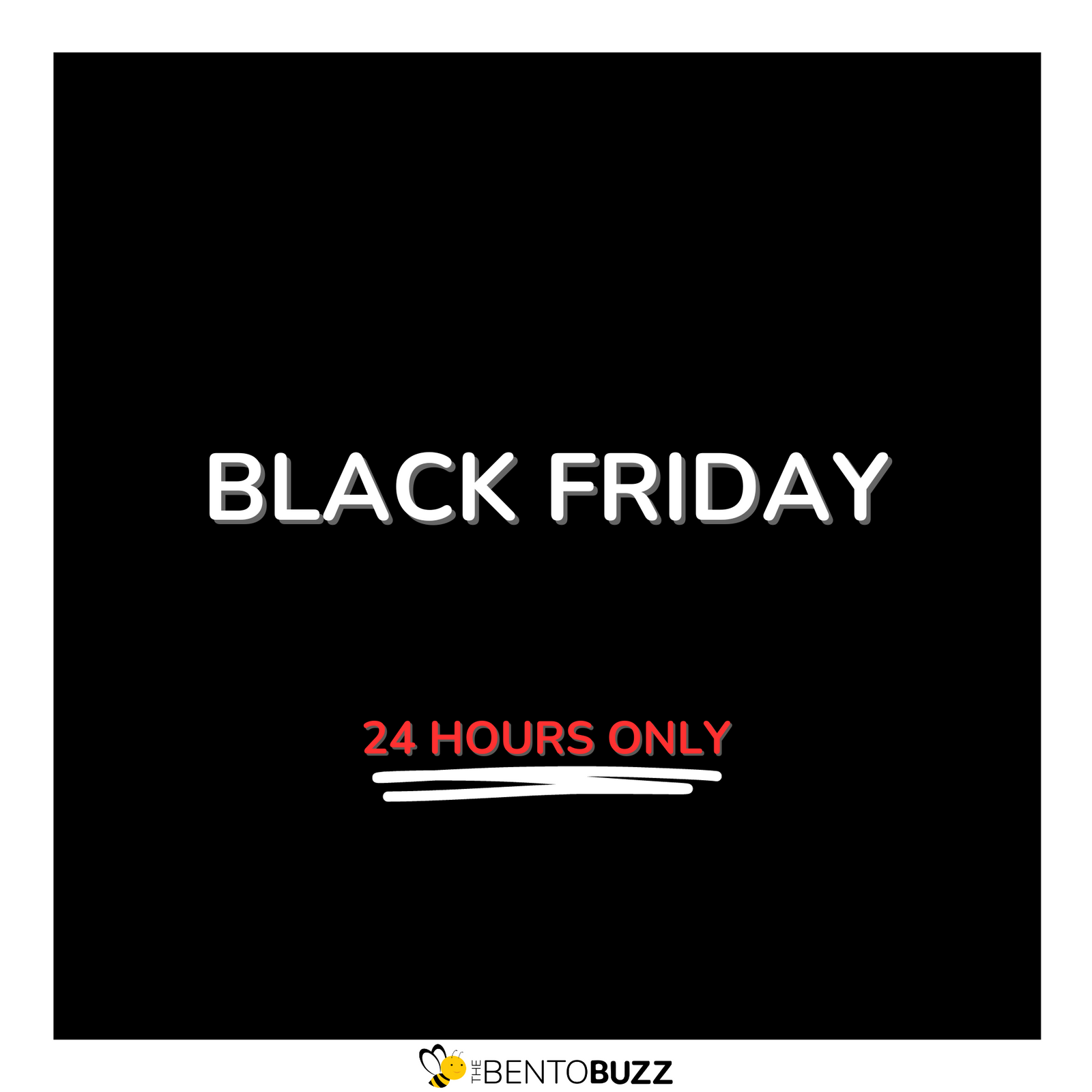 BLACK FRIDAY IS COMING
You didn't think we'd let Black Friday buzz by without some fun did you?
Get your cart ready for Friday. We've never done anything like this before! We're stocked up and ready to make Christmas a season of gifting fun & functional pressies. Need help deciding, ask us. We know lunchboxes.
Join the list for all the buzz on Black Friday now!